Overview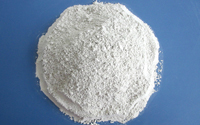 The addition of mica in plastic polymers significantly improves its material properties, increases its lifelong durability, and enhances its functional, morphological and surface characteristics. Our products are extensively used in the plastic polymer industries across 6 major continents, including North America, South America, Middle East, Europe, Asia and Far East Countries.
MICAMAFCO offers pure Micronised Mica, Dry Ground Mica, Wet Ground Mica, and Non-delaminated Grades as per international standards and customer specifications. For more information on the grades offered by us specifically for the Plastic Industry, please get in touch with us.
As a global leader in mica products, Micamafco's expertise lies in improving our customer's products. Our R&D team is focused on providing solutions that keep our customers at the forefront of mineral technology. Our steady and consistent growth has been based not only on our quality products and prompt customer service, but also on the trust our valued customers have placed in us to provide the best value in the market.
Benefits
» Higher heat deflection temperature
» Increase tensile and flexural strengths
» Reduce isotropic shrinkage and permeability
» Enhance the dielectric
» Heat resisting
» High insulating properties
» Better surface properties
» Reduces war page
» High chemical resistance
» Great barrier properties
» Correct grade give class "A" surface finish
» Reduces coefficient of linear thermal expansion (CLTE)
In fact, mica is an unique mineral which offers the multiple advantage of high-aspect-ratio, high thermal stability and multi-dimensional lateral reinforcement to composite plastic systems. Besides, mica also offers plastic compounders a potential substitute for more expensive fiberglass reinforcements.
Outstanding Properties of Mica as filler in plastics
Mechanical Properties
The addition of mica in plastics normally increases its tensile and flexural strengths. Mica has a pronounced effect on modulus of elasticity at the same time decreases its elongation. It further improves the notched impact strength of some polymers.
Thermal Properties
The incorporation of mica reduces thermal expansion and helps to eliminate the non-uniform thermal shrinkage and causes warping. It also reduces mould shrinkage and facilitates mould release. Mica has a variable and generally negative effect on impact strength.
Electrical Properties
Mica enhances the dielectric, heat-resisting and insulating properties of plastics. Mica fillers improve deflection temperature. Mica being a natural inorganic mineral is among the most radiation resistant dielectric material and thus is able to absorb up to 80% of incident ultra-violet radiation protecting plastics against degradation.
Chemical Properties
Mica, being a stable and completely inert to the action of water, acids (with exception of concentrated sulfuric/phosphoric acid mixtures and hydrofluoric acid), alkalis, conventional solvents, oils and virtually unaffected by atmospheric action. Its flake like form provides an excellent barrier to chemical attack and therefore is most suitable for use in polyester or spray protective coatings.
Mica provides cost-effective improvements in the critical properties for a wide range of thermoplastic and thermoset composites including those based on PP, HDPE, HMWPE/PP/PE, PA, TPX, ABS, HIPS, PST, PBT/PET, PES, PVDE, PVC, SAN, PPO, Nylon 6, Nylon 6.6, PU, PA, Fluoropolymers, etc.
Uses of Mica in wide variety of Plastic Thermosets and Elastomers:
Mica is extensively used in:
» Polypropylene (PP)
» Polythelene (PE)
» Polycarbonate
» Nylon 6
» Nylon 66
» Polyester (PBT & PET)
» ABS
» Styrene
» TOP
» Acetal
It is also used in thermoplastic and thermoset resins, namely, epoxy and phenolics, to improve its mechanical, thermal and electrical properties. For more information on the grades offered by us specifically for the Plastic Industry,
please get in touch with us
.
Plastics
Advantages

Application
Thermosets
Unsaturated Polyester
Improves Modulus, Reduces Wrap and Shrink

Marine, Automotive, Bath and Shower
Phenolic
Electric Properties Dimension Stability, HDT

Appliances, Automotive
Epoxy

Chemical and Barrier Resistance

Tank Linings, Coatings
SMC & BMC

Improves Modulus Wrap and Shrink Properties

Automotive, Farms and Recreational Equipment
Thermoplastic

PP, HDPE, Nylon, PBT & Others

Improves HDT, Flexure Modulus Dielectrics Properties

Automobile, Appliances, Recreational Properties
Rim Polyurethane Foamed PP, HDPE, PS

Higher Modulus, Lower Thermal Expansion, Warpage

Automobile Fenders, Bumpers Fascias, etc.
Mica/Glass/Woodfiber/Talc Plastic

Good Nucleation, Increases Low Temperature Impact

Packaging, Automotive
Combinations Mica

Dimensional Stability, Lower Cost, Higher HDT and Modulus, Lower Warpage and Shrinkage

Furniture, Sports Equipment, Automotive and Recreational, Equipment
Acoustical Plastics

Improves Acoustic Properties, HDT, Modulus, Lower Warpage and Shrinkage
Automotive, Farm & Lawn Equipment, Motor Housing
Applications &amp Markets:

Fire Resistant Cables
Mica Powder is used in the inner sheath of Fire Resistant Cables comprising of Extruded Flame Retardant PVC or Low Smoke Non-halogen Flame Retardant Thermoplastic. It's widely use for the installation of safety systems, including lift, smoke exhaust, smoke and fire shutter, fire alarms, emergency lighting, PA systems, hydrants and emergency power supply which used in wide variety of public access building and industrial complexes.
Plastic and Thermoplastic
Plastic thermosets, Marine, Tank lining, Farm and Recreational equipments, Coatings, Bath and Shower, Automotive, Packaging, Motor housing, etc. Products such as window & door panels, lumbers have already been inducted & widely used in the US market. Other applications of thermoplastic composites are also expected to grow significantly in the near future. Efforts are underway in European countries for commercial exploitation of thermoplastic composite technology.
Automotive Industry
MMC 4000 and MMC 3000 filled PP is chiefly used for Reinforcement of RRIM (Reinforced Reaction Injection Moulded) in Automotive Parts. Door & Head liners, Ducting, Interior panels, Rear shelves, Spare tyre covers, Truck floors etc. Fan blades, Dashboard panels, Floor and Grill panels, Plastic seats, Ignition system parts, Air-conditioning heater housing including fascia and fenders fixed next to steel parts. Automakers also install polypropylene tubes in areas where they require tough, heat-resisting and semi flexible hoses.

Swimming Pool
Swimming Pool Flooring - A 30% mica-filled reinforced PP foam are used in side components for underground swimming pools. A PP foam with 20% mica loading is equal in weight to fulfilled solid PP, at the same time provides a saving of 15% lower material costs, three times greater stiffness 30% greater flexural strength and 15% greater heat deflection. Mica is also extensively used as filler in fire-retardant PP FOAM.

Building & Construction
Window frames & components, Cladding – exterior horizontal & vertical, Door frames & components, Ducting, Roofline products, Shingles (roof tiles etc.)

Interiors/Internal finishes
Interior panels, Decorative profiles, Office furniture, Kitchen cabinets, shelving, Worktops, Blinds/ shutters, Skirting boards, railings etc.

Garden & Outdoor
Decking, Fencing & fence posts, Garden furniture, shelters & sheds, Park benches, Playground equipment, Play ground surfaces etc.

Sound and Diaphragms
Woofers, Mica Acoustics Diaphragm, Sound and Vibration proofing.

Infrastructure
Industrial flooring, Railings, Marine pilings/Bulkheads, Railway sleepers etc.

Aerospace Industry
Missile, Aircrafts stabilisers. Panels, Fuselage wall linings. Overhead storage components. Helicopter fairing, etc.