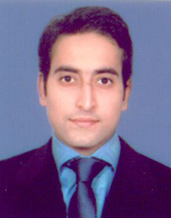 Mr. Adarsh Rajgarhia
Managing Director, Micamafco
MICAMAFCO was founded in 1885 for the purpose of Mining & Processing of Mica & Mica Products. In the following years our product line has been broadened and improved to meet the pressing demands of the modern industry.
Today MICAMAFCO has established itself to be a world renowned producer of a vast range of Mica products for electrical, electronics, mechanical, optical, medical, aerospace and defense applications. With manufacturing roots dating back well over a century, MICAMAFCO has acquired a vast pool of knowledge.... knowledge that has been passed on to our Customers in form of Hi-Tech Quality Products at cost-effective prices.
We have since grown to be a force to reckon with and our highly skilled design, engineering and manufacturing workforce continues to work with new technologies to meet new challenges and reach new horizons. It's reputation in the field as a Market Leader remains exclusive for the simple reason that few can equal us in experience, up to-the minute know-how and the large range of products we produce for specific & specialize applications.
MICAMAFCO is an ISO 9002 Certified Company and is totally committed to quality control management system which has been long governed very aspect of our operations at every stage of production process, thereby guarantying supply of a consistent high quality products conforming to International Standards.
Constant interface with Customers matching innovative product specifications are the prime component of MICAMAFCO'S customer service. We have a practical customer oriented approach and are philosophically committed to long term mutually beneficial relations with our customers. Our business approach has spelled success in our winning thousands of customers throughout the Globe. We are confident that you will find us as your most trusted source of supply. No matter what be your requirements, we are capable to supply 'What you need and when you need it'.
So why not choose MICAMAFCO for a trial? We can help to gain a level of quality and total cost savings to keep you competitive.